Small Business VOIP Phone System
We specialise in providing contract free low cost cloud telephone system which allows small businesses to grow without any upfront costs.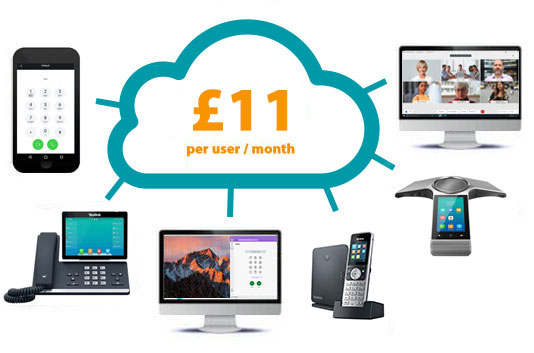 Why is it great for small business?
You can choose to rent the phones to save on any up front costs, when setting up is costly.
The system grows with you, so you only need to start off with a single user, and add users as you bring on new members of staff as you grow. As if you need to reduce in size, that's just as simple. You only pay for what you use each month.
Your spending each month is a fixed fee, so with the call bundle you can easily budget.
Mobile working is so simple, so you can take and make calls where ever you are, which is perfect for a small business when you are busy doing so many other things.
DIY install is so simple, you can save money and set the system up yourself. Its just plug and play.
Mobile Users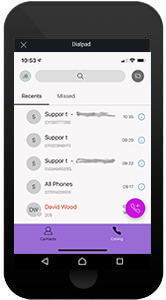 The system comes with FREE iPhone and Android APP's, these are to enable professional remote working by allowing you to make and receive calls to your mobiles through the system. You don't pay for minutes on your mobile, which is a real cost saving.
When anyone calls your main office number, if your are out and about, the APP can answer just like you are sat at your desk.
You can even use the APP instead of renting or buying a physical phone to save on money.
Key Benefits
Save Money
Free calls and less monthly costs.
Flexibility
Add/subtract your numbers each month.
Mobile Working
Call in and out from a mobile with office number.
Reporting
Find out who is making calls and costing money.
Professional
Full featured auto attendant at no extra cost.
DIY
Self install is quick and easy.
FREE Auto Attendant
Enjoy looking like a larger company by having an auto attendant system. You can also add your mobile phones into the system, so customers are seamlessly redirected to a mobile without their knowledge.
Perfect For:
Hairdressers
Plumbers
Electricians
Beauty Salons
Web Designers
Marketing Companies
Accountants
Solicitors
Estate Agents
Dentists
Health Practitioners