Better than VOIP Phone System
We specialise in providing a contract free, low cost cloud telephone system, which allows businesses to be more flexible and expand easily.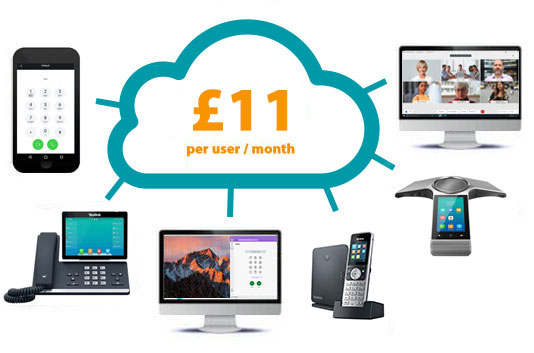 Why is it great for UK business?
You can choose to rent the phones to save on any up front costs, making it easy to switch.
The system grows with you, not more limitations of hardware, just add or remove users when you need, you only pay for what you use each month.
Mobile working is so simple, so you can take and make calls where ever you are, allow you or your staff to have more flexibility while out and about.
DIY install is so simple, you can save money and set the system up yourself. Its just plug and play, all the phones need is an Internet connection and we configure the system from the cloud.
UK platform designed and developed for UK companies with Hi-def quality phone calls designed to replace ISDN.
Support, Configuration and Updates are all FREE and provided by our team here in Staffordshire.
Mobile Users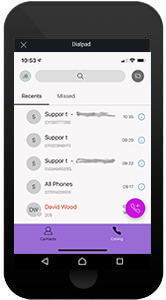 The system comes with FREE iPhone and Android APP's, these are to enable professional remote working by allowing you to make and receive calls to your mobiles through the system. You don't pay for minutes on your mobile, which is a real cost saving.
When anyone calls your main office number, if your are out and about, the APP can answer just like you are sat at your desk.
You can even use the APP instead of renting or buying a physical phone to save on money.
FREE 5000 Minutes Bundle
Get 5000 minutes a month per user of calls to UK 01/02/03 numbers and UK mobiles, FREE with any system ordered! Enough to cover an average businesses call needs!
Contract Free

We are so confident you will want to stay, we don't make you sign a long term contract. Pay by Direct Debit and you can cancel at any time!
Key Features Included in the Price:
Call Analysis Reporting
Auto-Attendant
Custom Greetings
Voicemails
Hi-Def Calls
Advanced Hunt Groups
Mobile App
Desktop App
Caller ID
Hot Desking
Outlook Integration
Key Benefits
Save Money
Free calls and less monthly costs.
Flexibility
Add/subtract your numbers each month.
Mobile Working
Call in and out from a mobile with office number.
Reporting
Find out who is making calls and costing money.
Professional
Full featured auto attendant at no extra cost.
DIY
Self install is quick and easy.
Get an instant quote