This ensures that you get a call quality better than your current telephone or IDSN lines. You can choose to run the system over your current line, or get a dedicated VOIP line from us.
Connection & Lines
Fibre VOIP Connection
£35 a month
Recommended for running a cloud telephone system, fibre gives you the best quality calls.
£100 one off set-up fee.
ADSL VOIP Connection
£25.00 a month
Perfect for small businesses and those without fibre.
£50 one off set-up fee.
Comms Line
£15 a month
If you are installing in a new site or you no longer wish to use an existing phone line supplier, you will need a physical telephone (comms) line to run the broadband or fibre on.
£50.00 one off set-up fee.
Is my line fast enough?
You need approximately 1-2MB per concurrent call on your ADSL/Fibre line. So if you only have 1MB ADSL broadband in your area, you would not be able to use a cloud telephone system. If you have 80MB fibre, you would be able to take up to 80 concurrent calls. Test your line now:
Check Your speed:
Contract Length
There is an initial 12 month contract on the connections and lines, which is then a rolling monthly contract. This line can be used with any cloud telephone provider.
If you already have an appropriate line set-up, then you don't need to order our system with one, you can simply use what you already have.
Installation Time
It can take between 10 and 15 days to install a new telephone line with broadband or fibre on.
Extras
Fibre & ADSL Router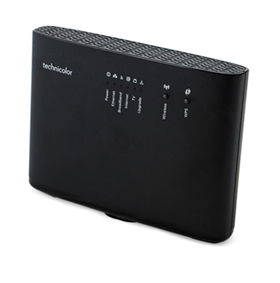 BASIC: £110 one off fee
Basic VOIP Router. Router comes pre-configured, ready to go.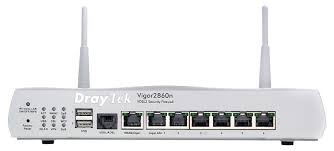 BUSINESS: £250 one off fee
VOIP Business Class Router. Router comes pre-configured, ready to go.
24 Port POE Switch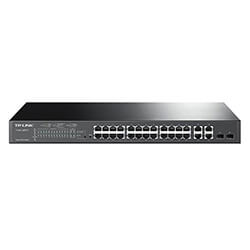 £195 one off fee
If you are choosing to have a separate line to run your phone system on, you will need a switch to connect your wall sockets to your router. We recommend a POE switch so you wont need to additionally power your phones.